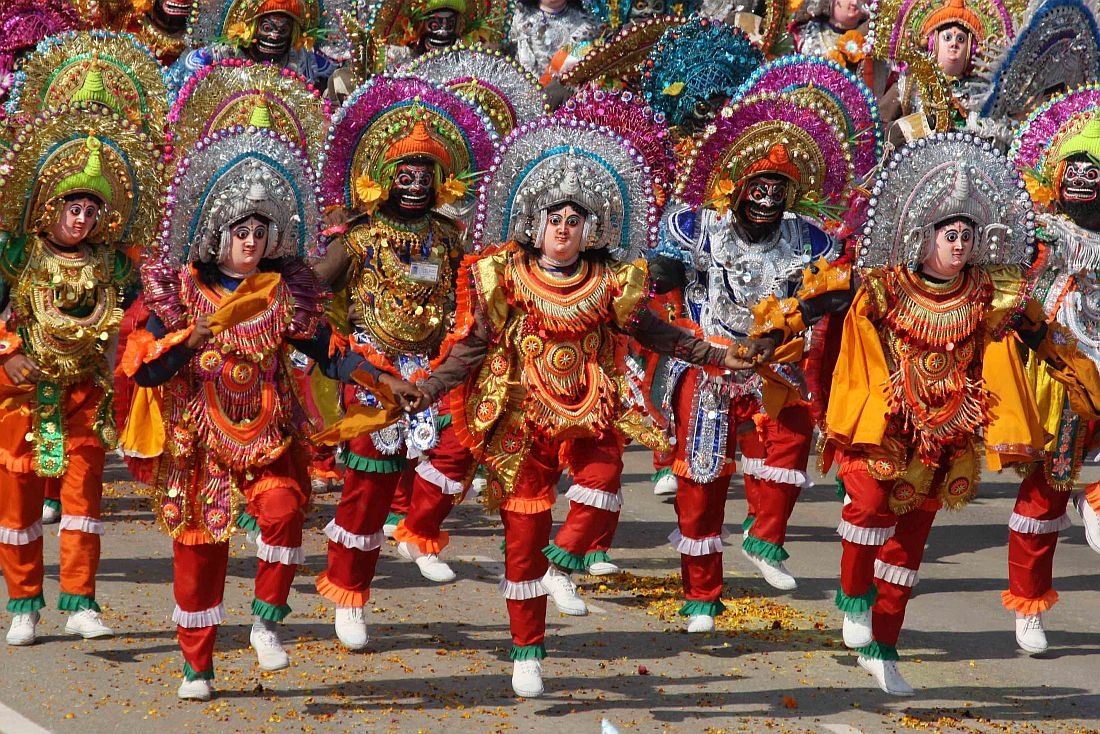 Jharkhand
Jharkhand is a state in Eastern India. The state's capital is Ranchi while Jamshedpur is the largest and the biggest industrial city of the state.
The State of Jharkhand is endowed with immense bio-diversity, moderate climate and rich cultural and historical heritage. Much of the state is covered by forest. Being a tribal dominated state, nature has been given utmost importance in every sphere of life and culture.
MAJOR TOURIST SITES
Major tourist destinations in the state include: Ranchi Hills, Daasam Falls in Ranchi district, Sun Temple of Jharkhand in Ranchi district, Baba Baidyanath Temple at Deoghar, Jamshedpur town, Netarhat hill resort, etc.

NATIONAL PARKS
Forest preserves support populations of tigers and Asian Elephants. A rich variety of flora and fauna is present at Betla National Park, Palamau Tiger Reserve, Hazirabag Wildlife Sanctuary and Jawaharlal Nehru Biological Park in Bokaro Steel City.
FOOD
Jharkhandis cuisine is similar to Bihari cuisine. The staple diet is rice. Popular dishes include: chilka roti (flattened bread made from rice flour and besan), litti chokha (whole wheat dough balls filled with sattu, and eaten with a spicy poatato-tomato-eggplant mash), pittha (a type of rice cake), dhuska (a fried snack made from rice and lentil batter), aloo chokha (a side dish made from mashed potatoes and spices and eaten with breads). Sweet meals include: malpua (a fried fluffy pancake dipped in sugar syrup), thekua (a biscuit like sweet), til barfi (a dense milk based sweet with sesame seeds), mitha khaja (crispy sweet pastry), etc. Local alcoholic drinks include rice beer, originally known as handiya.
FESTIVALS
The Karam festival is one of the most important festivals and holds a very important place in the social and religious life of people. This festival is associated with harvest and is celebrated in the months of August-September.
HANDICRAFTS
The various crafts of Jharkhand include bamboo crafts, woodcrafts, Pitkar paintings, tribal ornaments and stone carving.
CLIMATE
There are three well-defined seasons in Jharkhand. The temperature varies between 20 and 37 °C (70 and 90 °F) in summer and between 10 and 20 °C (50 and 70 °F) during winter. The monsoon season is from late July to September.
Best time to visit is October to February.