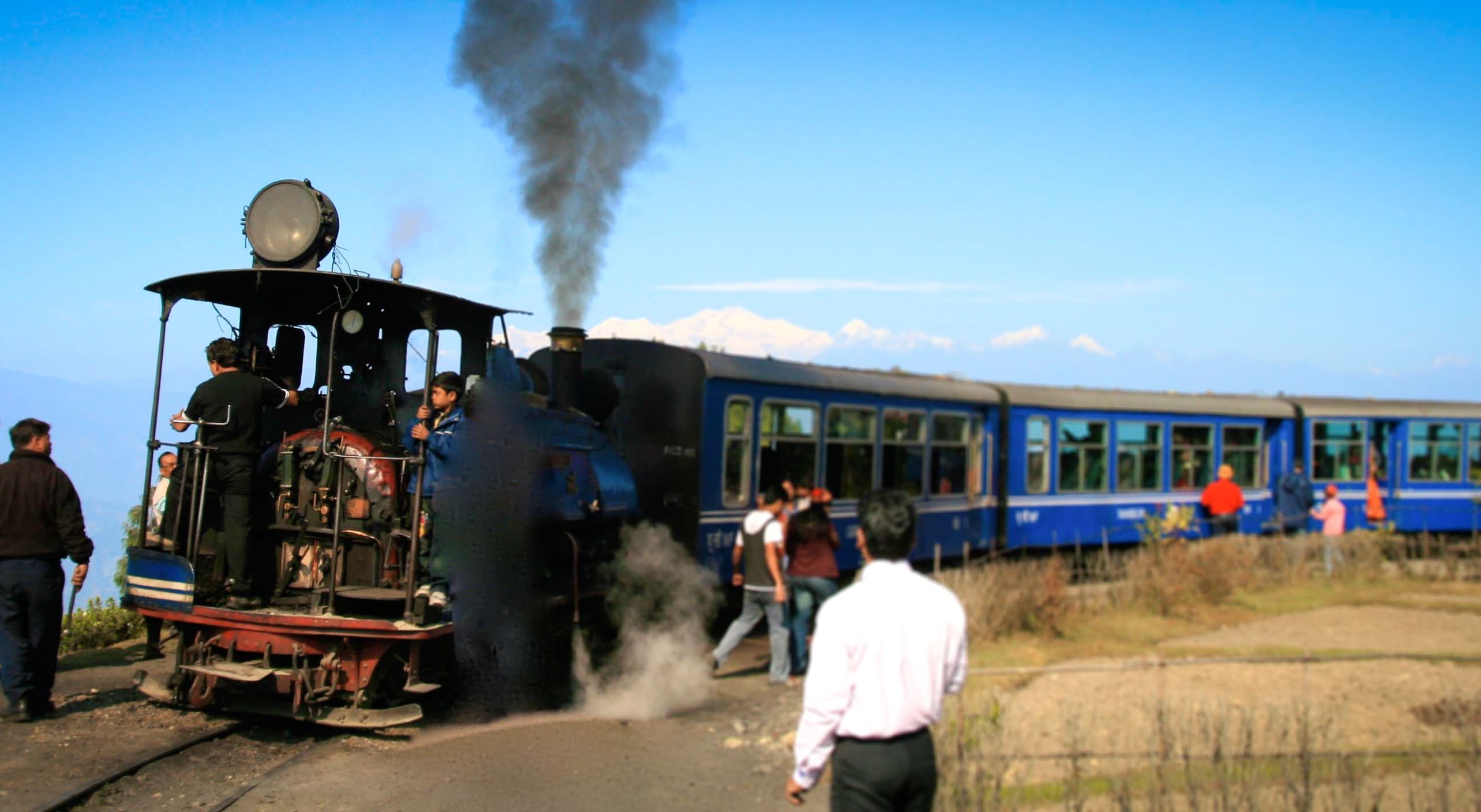 West Bengal
West Bengal is a state in Eastern India bordered by the countries of Bangladesh, Nepal and Bhutan. The state's capital Kolkata is known as the Cultural Capital of India. During the British colonial era from 1700–1912, Kolkata known as Calcutta served as the capital of British India. Much of the architectural variety in Kolkata owes its origins to European styles.
UNESCO World Heritage Sites
There are two UNESCO World Heritage sites in the state: the Darjeeling Himalayan Railway and Sundarbans National Park.
MAJOR TOURIST SITES
Major tourist destinations the state include: Darjeeling, Kolkata, Malda, Murshidabad, Siliguri, etc.

NATIONAL PARKS
West Bengal has 15 wildlife sanctuaries and 5 national parks including Sundarbans National Park, Buxa Tiger Reserve, Gorumara National Park, Neora Valley National Parm, and Singalila National Park. Extant wildlife includes Indian rhinoceros, Indian elephant, deer, leopard, gaur, tiger, and crocodiles, as well as many bird species.
FESTIVALS
The major festivals in West Bengal include: Ganga Sagar Mela attracting hundreds of thousands of Hindu pilgrims (January), Rathayatra celebrated by pulling the juggernaut of Lord Jagannath's chariot (June/July); Rash Mela celebrating the divine love of Sri Krishna and Radha (November/December); Jhapan, drawing snake charmers to honour the goddess Manasa (August); Fulpati - the predominantly Nepali festival celebrated with processions and dancers from across the state (September/October); Durga Puja, when beautiful clay idols of the 10-armed deity are immersed in the rivers (October); Poush Mela – the folk music, dance, theatre festival (December) and Teesta Tea and Tourism Festival (November - December).
HANDICRAFTS
West Bengal is known for Nakshi Kantha (embroidered quilt), Darjeeling tea, Santipore Saree, Shantiniketan Leather Goods, Fazli Mango, Khirsapati or Himsagar Mango, Laxman Bhog Mango, Baluchari Saree, and Dhaniakhali Saree.
The state is home to a thriving cinema industry, dubbed "Tollywood". It has a unique heritage of Bengali folk music Baul, often accompanied by the ektara, a one-stringed instrument.
FOOD
West Bengal cuisine is known for rice and fish. Salt water fish Ilish is very popular among Bengalis and can be called an icon of Bengali cuisine. Ilish is said be cooked in 108 distinct ways. Other traditional dishes include mochar ghonto (mashed banana-flower, potato and coconut), doi begun (eggplant in creamy sauce) and shukto, a favourite lunchtime starter combining at least five different vegetables in a milk-based sauce. Most characteristic Bengali sweet meals are mishti dhoi (curd deliciously sweetened with jaggery), rasgulla (syrupy sponge balls) and cham-cham (double-textured curd-based fingers).
CLIMATE
West Bengal's climate varies from tropical savannah in the southern portions to humid subtropical in the north. The highest day temperature in the summers is ranging from 38 °C (100 °F) to 45 °C (113 °F). Winter is mild over the plains with average minimum temperatures of 15 °C (59 °F).
Best time to visit is between October and March.