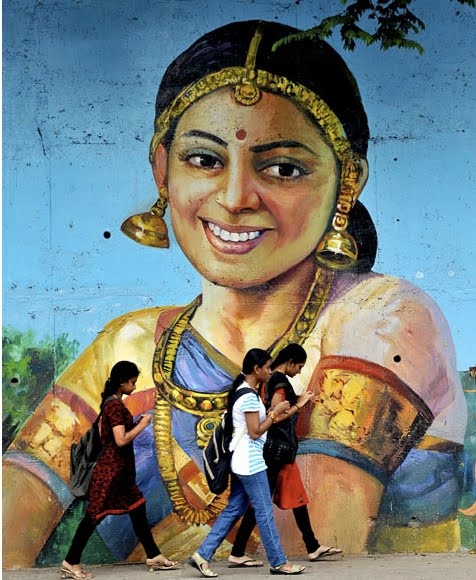 Bengaluru, A Cosmopolitan Capital Of Karnataka
Bengaluru, the City of Life or the City of High Energy Level is a fast-growing, ethnically diverse, cosmopolitan city with a population of about 6.5 million. Located in the Southern India, till 2006 known as Bangalore, it is the third largest city in the country and the capital of the Indian state of Karnataka. Historically a multicultural city, Bengalure has been ruled over by some of India's most legendary dynasties the Western Gangas, Cholas, Hoysalas, Kannada, Marathas, Mughals, Wadiyar, Mysore and the British. These people settled here bringing with them their cuisine, language, their music and festivals. As one culture flourished and was slowly superimposed upon by another, it created a liberal society with the large population of various ethnic groups.
The city embraces people from everywhere, so much that language is just not a barrier. With its inherently cosmopolitan character, Bangalore's multiculturalism naturally extends to its eating out scene. From mouth-watering Bengali food, Japanese wasabi, spicy Punjabi curries, refreshing Italian salad to delectable Lucknowi kebabs, the city's eateries serve up a platter of lip-smacking delicacies from across the country and the globe. Roadside vendors, tea stalls, south Indian, north Indian, Muslim food, Chinese and Western fast food are all very popular in the city.
The city of Bangalore has a little something to offer to everybody. Bustling with restaurants, clubs, pubs, health spas, shopping arcades and malls, theatres, cinemas, water-theme amusement parks, discotheques. The city has the largest number of pubs in India, from whence it got its legendary epithet of Pub City. Bangalore can be a heaven for people looking to spend a few days off the beaten path. For alongside the modern city is an older Bangalore, one of ancient temples and bustling markets, lakes and parks, palaces and forts, gracious bungalows and leafy avenues.
The Vidhan Sabha or the State Secretariat, built in 1954, is the main attraction of this city. Built almost entirely with granite it is a fine example of Dravidian architecture. In a close proximities to Vidhan Sabha one can find a beautiful Cubbon Park officially known as Sri Chamarajendra Park. It is a green oasis spread across 300 acres (120 hectare), rich with flora and fauna. It is a perfect place if you want to immerse yourself in nature, or take a run along the tree-lined avenue.
The Government Museum of Bangalore (one of India's oldest museums) and the Visvesvaraya Technological and Industrial Museum are important museums within the city. The Lal Bagh Botanical Gardens is the venue for Bengaluru's famous flower shows which attracts thousands of visitors especially during the Republic Day (26th January). Its most arresting feature is the Glass House, built in the very centre and modelled after the Crystal Palace in London.
The 18th-century Tipu Sultan's Fort and Palace are other important places of interest. The palace was constructed back in 1862 and took close to a century to complete. Today, it serves as the venue for private parties in its ballroom and is open to public events on its sprawling grounds.The other major draw for tourists is Bangalore's Shiv Mandir. The temple features a huge 65-foot-high (19 meters) statue of Lord Shiva sitting in the Dyana Mudra position. It is one of the most visited sites in the city.
The city has many faces, it is known as the Garden City of India, the Silicon Valley of India, the Pub City of India and the home to Kannada film industry. It is a culturaly rich city with many festivals and international rock concerts held periodically. Aerosmith, Rolling Stones, Bryan Adams, Sting and Elton John have performed in the sprawling grounds of Bangalore Palace. With no doubt Bangalore remains hot and the prominent tourist destination in India.