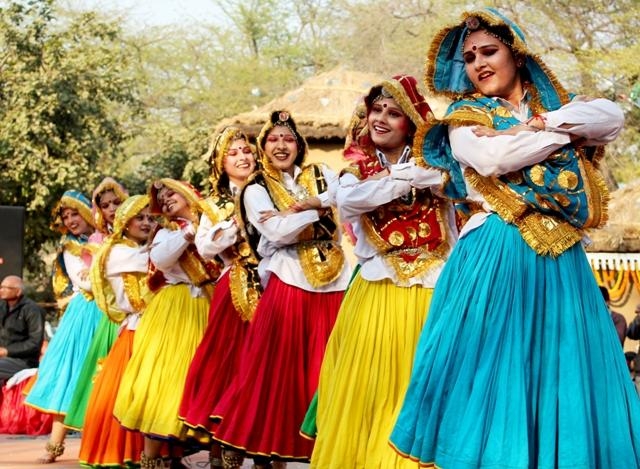 Haryana
Haryana is a state in North-Central India. The name of Haryana means the Abode of God and has been referred to as 'the heaven on the earth' in an ancient Sanskrit inscription. Location of the state was home to prominent sites of the Indus Valley and Vedic Civilizations. Several decisive battles were fought in the area, which shaped much of the history of India. These include the epic battle of Mabharata at Kurukshetra mentioned in the Hindu mythology and the three battles of Panipat.
The capital city of the state is Chandigarh which is a Union Territory and also serves as a capital of Punjab state.
MAJOR TOURIST SITES
Major tourist destinations include: Chandigarh, Pinjore gardens also known as Yadavindra Gardens, Gurgaon, Kurukshetra, etc,.
NATIONAL PARKS

Haryana state has 2 National Parks, 8 Wildlife Sanctuaries including Sultanpur National Park and Bird Sanctuary and Kalesar National Park.
FESTIVALS
Major festivals in Haryana include: Surajkund Crafts Mela with handicrafts, food stalls and cultural performances representing different regions of India (February), Pinjore Heritage Festival – a three-day festival with music and dance performances, handicraft and food stalls (December), Gita Jayanti – a one week of cultural events celebrating the Bhagavad Gita's anniversary (November-December).
HANDICRAFTS
Popular handicrafts of Haryana include woven furniture, artistic pottery and woodcarving.
FOOD
Food and cuisines of Haryana are almost same as the ones in Punjab. Popular Haryanavi dishes include Makke di roti (grounded dry corn bread) and Sarso da saag (vegetable dish made from mustard leaves and spices), Lassi (sweet yogurt), Rajma (vegetarian dish consisting of red kidney beans in a thick gravy), Cholay-bhature (spicy chick peas and fried bread), etc.
CLIMATE
The climate is hot in summer, around 45 °C (113 °F) and mild in winters. The hottest months are May and June and the coldest being December and January.
The best time to visit is in mid October to April.