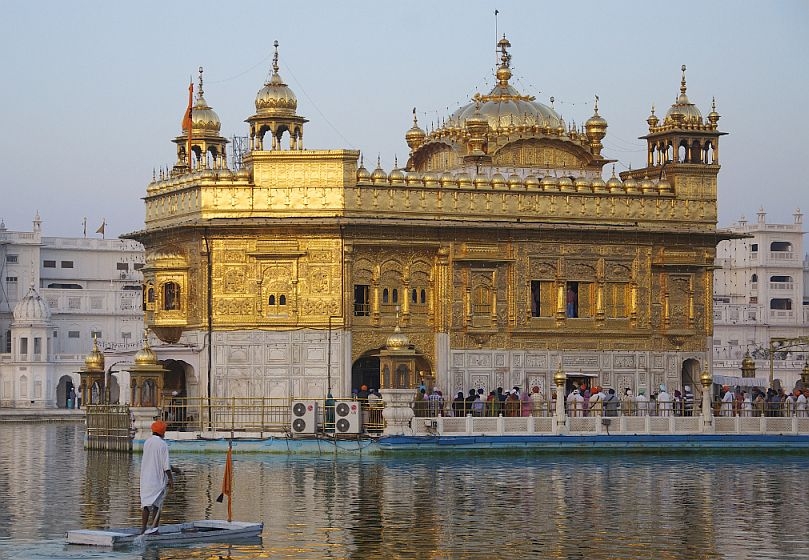 Punjab
Punjab is a state in North-central India. The region is bordered by Pakistan to the west.
The capital city of the state is Chandigarh which is a Union Territory and also serves as a capital of Haryana state.
Punjab is the home of the Sikhs. It is the only state in India with Sikhism being predominant faith. Punjab is known worldwide for butter chicken and bhangra (music and dance form).
MAJOR TOURIST SITES
Major tourist destinations include: Amritsar known for Golden Temple, Wagah Border (border with Pakistan), Patiala, Bathinda, Chandigarh, etc.
FESTIVALS
Major fairs and festivals in Punjab include: Lohri - harvest festival (January), Kila Raipur Sports Festival, also known as Rural Olympics (February); Holla Mohalla – famous for kirtan (Sikh hymns), martial arts demonstrations and re-enactments of past battles (March); Harballabh Sangeet Sammelan – a four-day music festival showcasing Indian classical instrumentalists and vocalists (December).
HANDICRAFTS
The traditional Punjabi embroidery known as Phulkari is an extensively followed work of art done over shawls, dupattas and headscarves, etc. Popular handicrafts include Punjabi juttis (shoes), known worldwide for its exquisite design and intricate pattern; Punjabi Paranda - a colorful hanging worn by the Punjabi women in their hair made out of a bunch of silk threads, intricately woven with other skillful works.
FOOD
The main features of Punjabi cuisine is its diverse range of dishes. The region specialties are sarson da saag (vegetable dish made from mustard leaves and spices), Tandoori chicken, Shami kebab, makki di roti (bread made from corn flour), etc.
CLIMATE
Punjab has hot summers with maximum temperature of 49 °C (120 °F) and cold winters reaching 0 °C (32 °F). Hottest months are April to June, monsoon season is from July to September and winters December to February.
The best time to visit is in mid October to April.