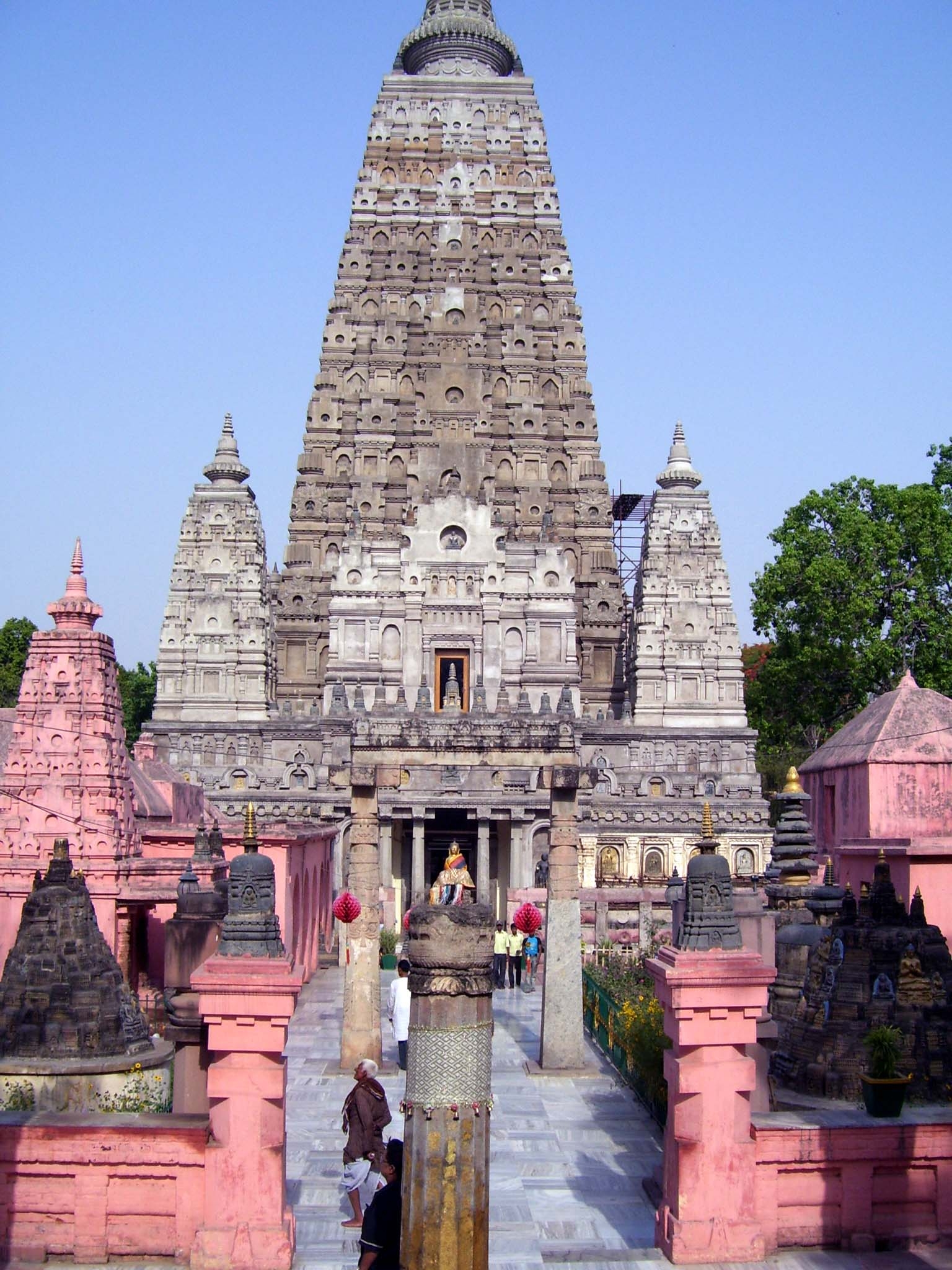 Bihar
Bihar is a state in North-Central India. The state's capital is Patna. The state is bounded by Nepal to the north.
Bihar is known as the birth place of Buddhism in India. The region is dotted with innumerable ancient monuments of historical and cultural significance.
MAJOR TOURIST SITES
Major tourist destinations include: Bodh Gaya, Nalanda, Patna, Rajnagar, etc.
NATIONAL PARKS
Vikramshila Gangetic Dolphin Sanctuary is located in Bhagalpur district is protected area for the endangered Gangetic dolphins in Asia. Once found in abundance, only a few hundred remain, of which half are found here. The Gangetic dolphins have been declared as the National Aquatic Animal of India.
FESTIVALS
Bihar is known for the biggest cattle fair of Asia taking place every year at Sonepur (November), International Patna Film Festival, Hindu Festival – Chhatv and Rajgir Mahotsav – a festival of dance and music.
HANDICRAFTS
The region is known for Mithila paintings don by women using pigments from spices, minerals, charcoal and vegetable matter to paint local deities and scenes from mythology, often intermingled with special events and aspects of everyday life. Other popular handicrafts include caning and weaving and Manjusha art: temple-shaped boxes made of bamboo, etc.
FOOD
Bihari cuisine is predominantly vegetarian. Some dishes which Bihar is famous for include sattu parantha (paranthas stuffed with fried chickpea flour), chokha (spicy mashed potatoes and/or brinjal), fish curry, Posta-dana ka Halwa (sweet poppy seed pudding), bihari kebab (usually made with mutton splashed with red chillies, cumin, coriander, raw papaya, cinnamon, garlic and ginger and sometimes wrapped inside paratha and served as rolls).
CLIMATE
Bihar has a subtropical climate, with hot summers and cool winters. Average temperature during summers is around 35–40 °C (95–104 °F), and 0–10 °C (32–50 °F) during winters.