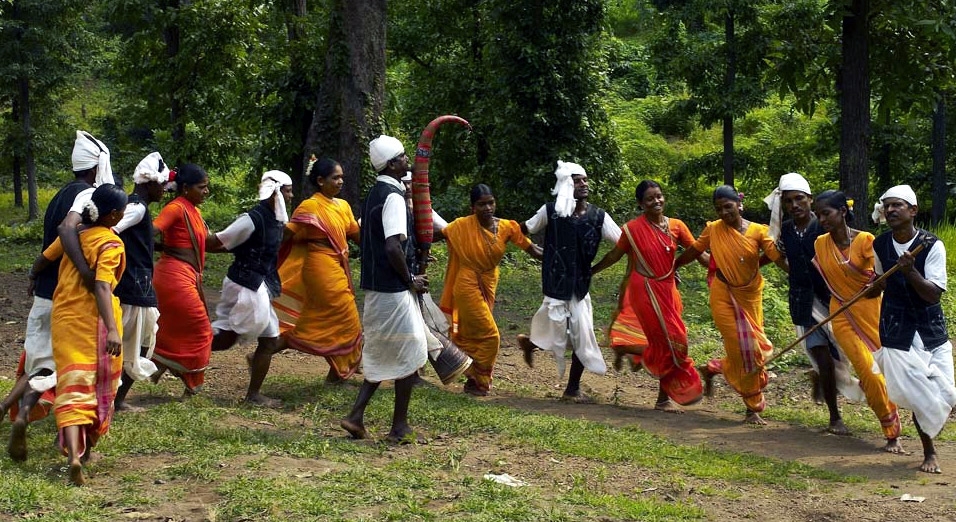 Dadra and Nagar Haveli
Dadra and Nagar Haveli is a Union Territory in Western India. It contains of two separate units: Dadra and Nagar Haveli, located close to big metropolis of Mumbai and Ahmedabad. The joint capital is Silvassa.
MAJOR TOURIST SITES
Major tourist sites in Dadra and Nagar Haveli include: Swaminarayan Temple (Silvassa), Dudhni Lake (Silvassa), Deer Park (Silvassa), Vanganga Lake (Silvassa), Island Garden Dadra Park (Silvassa), Silvassa Tribal Museum (Silvassa), Vanganga Lake Garden (Silvassa), etc.
NATIONAL PARKS
The Union Territory comprises of numerous natural spots and is a popular destination for eco-tourism. The region has wide biodiversity, dense thick forests, rich flora and fauna. The Deer Park near Silvassa is home to a variety of species like sambhar, chital, nilgai, peacocks, paradise fly-catcher, flameback woodpecker, etc.
FESTIVALS
Dadra and Nagar Haveli was a Portuguese colony for more than 150 years. European influence is visible in the architecture, food and lifestyle of the people. However, the majority of population is tribal society with animistic beliefs and Hinduism being the main religion. The tribes have their distinct culture consisting of colourful folklore customs and traditions of their own. The biggest tribes in the region are the Warli, Kokna and Dhodia.

Folk dances form an integral part of Warli culture. The major dances are Tarpa, Dhol, Bhavada and Gherria and can be best explored at the annual cultural fiesta - Tarpa Festival. The four-day festival held in December displays the tribal culture and traditions with folk dance and tattoo painting competitions, boat and swimming races. Barash is another tribal festival celebrated at the time of Diwali (November).
HANDICRAFTS
The handicrafts of the region include tribal masks, traditional jewellery, handcrafted items, etc. The Warli tribe is renowned for thousands year old tradition of Warli painting which is similar to the pre-historic cave paintings found at Bhimbetka Rock Shelters.
FOOD
The cuisine of Dadra and Nagar Haveli is similar to the one of Gujarat. Rice is a staple diet and vegetable, river fish and crabs are common foods. The specialty of the region is Ubadiyu (vegetables all steamed together with masala and leafy greens).
CLIMATE
The region experiences maritime climate with hot and humid summer and monsoon rains from June until September. The maximum temperature in summer is around 39° C (102.2 ° F) and minimum temperature in winter is around 14° C (57.2 °F).
Best time to visit is between mid-October and April.