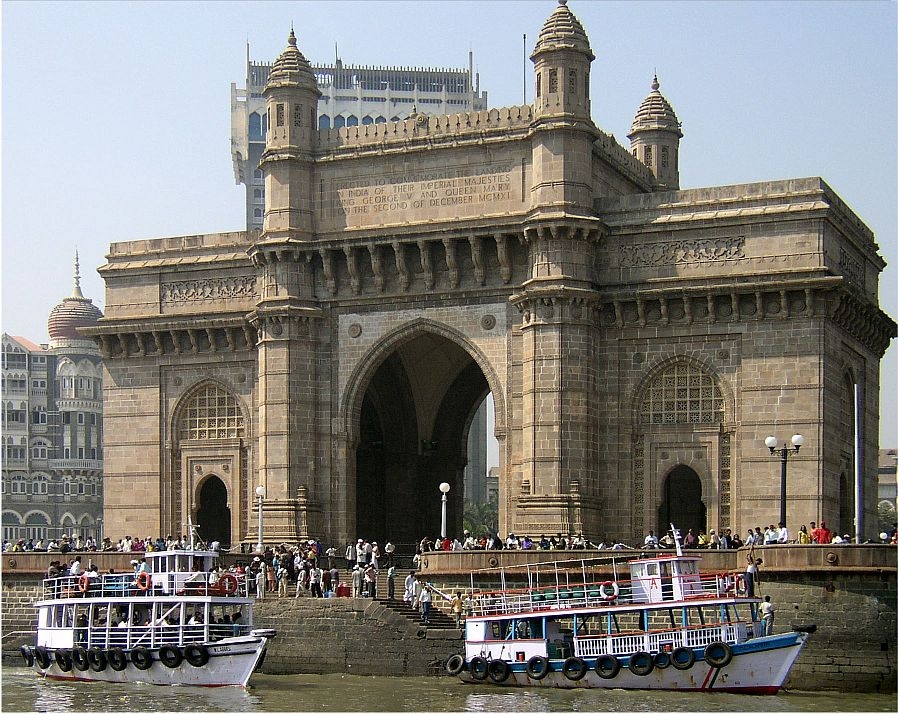 Maharashtra
Maharashtra is a state in Western India, situated along the Arabian Sea cost. The state's capital is Mumbai which is also the financial capital of India and the headquarters of all major banks and financial institutions.

The region is known worldwide for its film industry Bollywood, cut rock caves of Ajanta and Ellora, pilgrimage tourism (Shirdi), Yoga and meditation centers (Pune, Lonavla, Nagpur), etc.

The Konkan coast, extending from Mumbai to Goa, offers some spectacular views and is home to some beautiful beaches that are still not too overcrowded by tourists.

The ancient city of Nashik is known for its vineyards and production of wine and is often referred to as the Wine Capital of India.

UNESCO World Heritage Sites

There are five UNESCO World Heritage sites in the state: Ajanta Caves, Ellora Caves, Elephanta Caves (Mumbai), Western Ghats and Chhatrapati Shivaji Terminus (CST) (Mumbai).

MAJOR TOURIST SITES

Major tourist destinations in the state include: Pune, Nagpur, Nashik, Ajanta and Ellora Caves, Aurangabad, etc.

NATIONAL PARKS

The state has several National parks and Wildlife Sanctuaries including Tadoba National Park and Andhari Wildlife Sanctuary.

The state is also renowned for the meteorite crater at Lonar. The craters age is about 570,000 years. It formatted a 1.2 km (3,900 ft) diameter lake with about 170 m (558 ft) depth. The crater is situated about 187 km (116 mi) from Aurangabad and Nanded.

HANDICRAFTS

Traditional handicrafts of the region include bidriware (metal handicrafts made using blackened alloy of zinc and copper inlaid with thin sheets of pure silver), kolhapuri chappals (leather sandals), himroo and mashroo fabrics (blend of cotton, silk and silver thread), paithani sarees (made of silk with an ornamented zari pallav and border),warli paintings (tribal paintings), etc.

FOOD

Maharastrian cuisine is divided in to Konkani and Varadi using lots of seafood, kokum (type of berry), coconut and peanut oil for cooking. The specialties of the region include chivda (spiced flattened rice), pav bhaji (mashed steamed mixed vegetables served with a fried bun and onions), pohay (a snack made from flattened rice), thalipeeth (a type of spicy pancake eaten with curd), puran poli (sweetmeat made from jaggery, yellow gram, cardamom and ghee), modak (steamed sweet), etc.

FESTIVALS

The state celebrates many varied festivals. Among the popular ones are Naag Panchami - a traditional snake-worshipping festival (August); Ganesh Chaturthi – religious festival celebrated with great zeal (September); Ellora Ajanta Aurangabad Festival - cultural festival promoting local arts and traditions (November); Sawai Gandharva Sangeet Mahotsav – music festival (December); Mumbai Festival – cultural festival promoting Mumbai music, dance and culture (January); Elephanta Festival - classical music and dance festival (February); Kala Ghoda Festival - two weeks of art performances and exhibitions (February); Dussehra – one of the major Hindu festivals (September/October), etc.

CLIMATE

Maharashtra climate varies accordingly with its geography. Summers (March through May) are hot with average temperature between 22°C (71.6° F) and 39°C (102.2 °F) and winters are warm and dry with temperature between 12°C (53.6° F) and 34°C (93.2° F). Monsoon rains are experienced from June to September.

Best time to visit mid October to March.