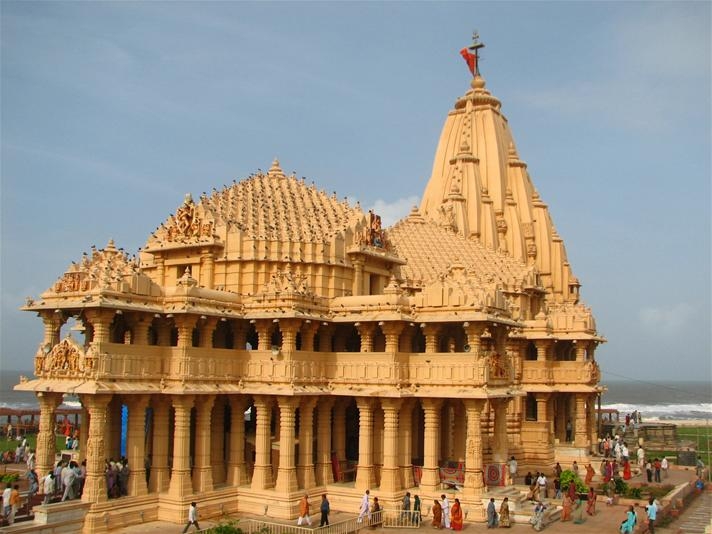 Gujarat
Gujarat is a state in Western India. The region is situated along the Arabian Sea. The state shares international border with Pakistan to the west. Gandhinagar is the capital of Gujarat while the largest city is Ahmedabad.

Gujarat is known as the birth place of the freedom fighters Mahatma Gandhi and Vallabhbhai Patel who preached unity between all religions and became a worldwide figure for peaceful struggle.

Geagraphicaly the state is famous for the seasonal salt marsh, the Great Rann of Kutch, reputed to be the largest salt desert in the world which during the wet season becomes a huge inland sea.

UNESCO World Heritage Sites

There are two UNESCO World Heritage sites in the state: Rani ki vav - an intricately constructed stepwell (in Patan) and Champaner-Pavagadh Archaeological Park (in Champaner).

MAJOR TOURIST SITES

Major tourist destinations in the state include: Somnath, Ahmedabad, Patan, Dwarka, Palitana, Vadodara, etc.

NATIONAL PARKS

Gujarat is the only home of Asiatic lions outside Africa. The Gir Forest National Park covers part of the lions habitat and offers jeep safaris. Other animals include Indian leopards, Indian cobras, jungle cats, striped hyenas, golden jackals, Indian mongoose, etc.

The Gulf of Kucht is home to the first National Marine Park of India. The fauna found here includes: 70 species of sponges, 52 species of coral, octopuses, sea horses, anemones puffer fish, etc.

HANDICRAFTS

Gujarati region is known for a long tradition of embroidery, weaving, printing and dying techniques. The Kutch region produces some particularly distinctive woollen shawls, patterned with subtle embroidery and mirror work.

FOOD

Gujarati cuisine is primarily vegetarian, no alcohol consumption is allowed in the state. Some of the specialties include undhiyu (mixed vegetable casserole that is traditionally cooked upside down underground in earthen pots), handvo (steamed cake made of rice flour, various beans, yogurts, and calabash), dahi vada (fried dumplings soaked in yogurt and topped with salt, cumin, and cayenne pepper), chaat (a mixture of potato pieces, crispy fried bread, and spices topped with yogurt.) Gujarati sweets are typically made from milk, sugar, and nuts. Sukhdi, sutarfeni, kansar, basundi are some popular sweetmeats.

FESTIVALS

The state celebrates many festivals. Among the most popular ones are Uttarayan - kite festival (January); Modhera Dance Festival (January); Bhavnath Mela - Hindu festival at the foot of sacred Girnar Hill (January/February); Navratri - nine nights of dancing all around Gujarat (September/October), etc.

CLIMATE

The state's climate varies geographically . The average temperature in summers is around 30 °C (86 °F) to 49 °C (120 °F) and in winters 12 °C (54 °F) to 29 °C (84 °F). Monsoon rains are experienced from June to September.

Best time to visit mid October to March.