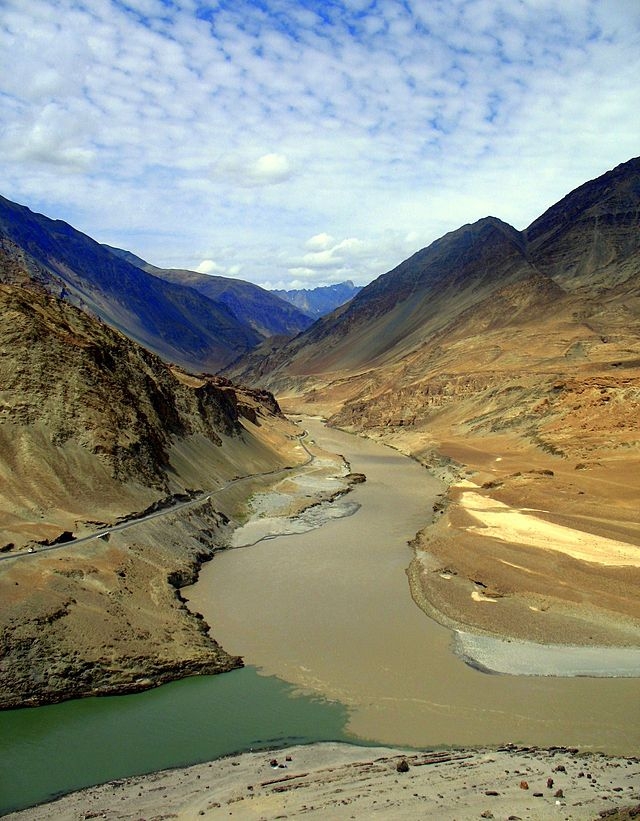 Jammu and Kashmir
Jammu and Kashmir is a state in North India. The state shares international border with China while the Line of Control separates the region from the Pakistani-controlled territories in the west and northwest. Some areas require a special permit for non-Indians to visit.
The region is located mostly in the Himalayan mountains and consists of three regions: Jammu, the Kashmir Valley and Ladakh. The state has two capitals: the summer capital – Srinagar and the winter capital – Jammu.
Jammu and Kashmir region is known for Tibetan Buddhist monasteries, arid canyons, snow-topped mountains, numerous shrines attracting thousands of pilgrims, Shikara boats and houseboats of Srinagar, floating vegetable market, etc.
Recreational activities in the region include skiing in Srinagar, golfing at the highest green golf course at Gulmarg, mountain climbing, trekking, biking, rafting, kayaking, etc.
MAJOR TOURIST SITES
Major tourist destinations include: Srinagar, Gulmarg, Pahalgam, Jammu, the region of Ladakh, Sonamarg, Vaishno Devi shrine at Katra, etc.
FESTIVALS
The region is known for a variety of festivals and fairs. The famous ones include: Losar - Ladakhi New Year, celebrated with Buddhist feasts, rituals and dances (February or March); Mansar Food and Craft Mela - a three day festival near the Mansar Lake (April); Matho Nagrang Festival known for blindfolded acrobatics and ritual mutilations performed by monastery oracles, (February-March); Ladakh Festival (September), etc.
HANDICRAFTS
Ladakh is famous for its unique Indo-Tibetan culture, annual masked dance festivals, while Jammu and Kashmir Valley are known for saffron, pashmina shawls, embroidery, handmade carpets, wood carving and lacquered papiermache.
FOOD
A full traditional Kashmiri thali (plate) have dozens of courses, notably mutton-based dishes like goshtaba (pale mutton balls in saffron-yoghurt curry), tabakmaaz (fried lamb's ribs) and mildly spicy rogan josh (rich, vividly red-coloured mutton curry). Other popular dishes include: aromatic cheese-based curries and seasonal nadir (lotus stems) typically served in yakhni (a curd-based sauce made mildly minty with fennel). Kawa - traditional green tea with spices and almond, is consumed all through the day.
Ladakh's cuisine has a strong Tibetan influence. Famous dishes include salty butter tea, momos (dumplings), thukpa (noodle soup), thenthuk (noodle soup with pieces of mutton or yak meat), paba (bread), skiu (a dish made of wheat flour, similar to pasta). Local brew in Ladakh is called chang.
CLIMATE
Jammu and Kashmir state experiences four seasons: spring, summer, autumn and winter. The maximum temperature in summers is around 29 °C (84,2 °F), and the minimum temperature in winters is around -2 °C (28,4 °F). Temperatures vary considerably by elevation. Jammu can get very hot in summers with infrequent rain showers (monsoon) from June to September. Ladakh area experiences cold winter with average January temperature of about −20 °C (−4 °F).
The best time to travel to Ladakh is during summer season, while the best time to explore Jammu and Kashmir is in May to mid July and mid-September to early November.