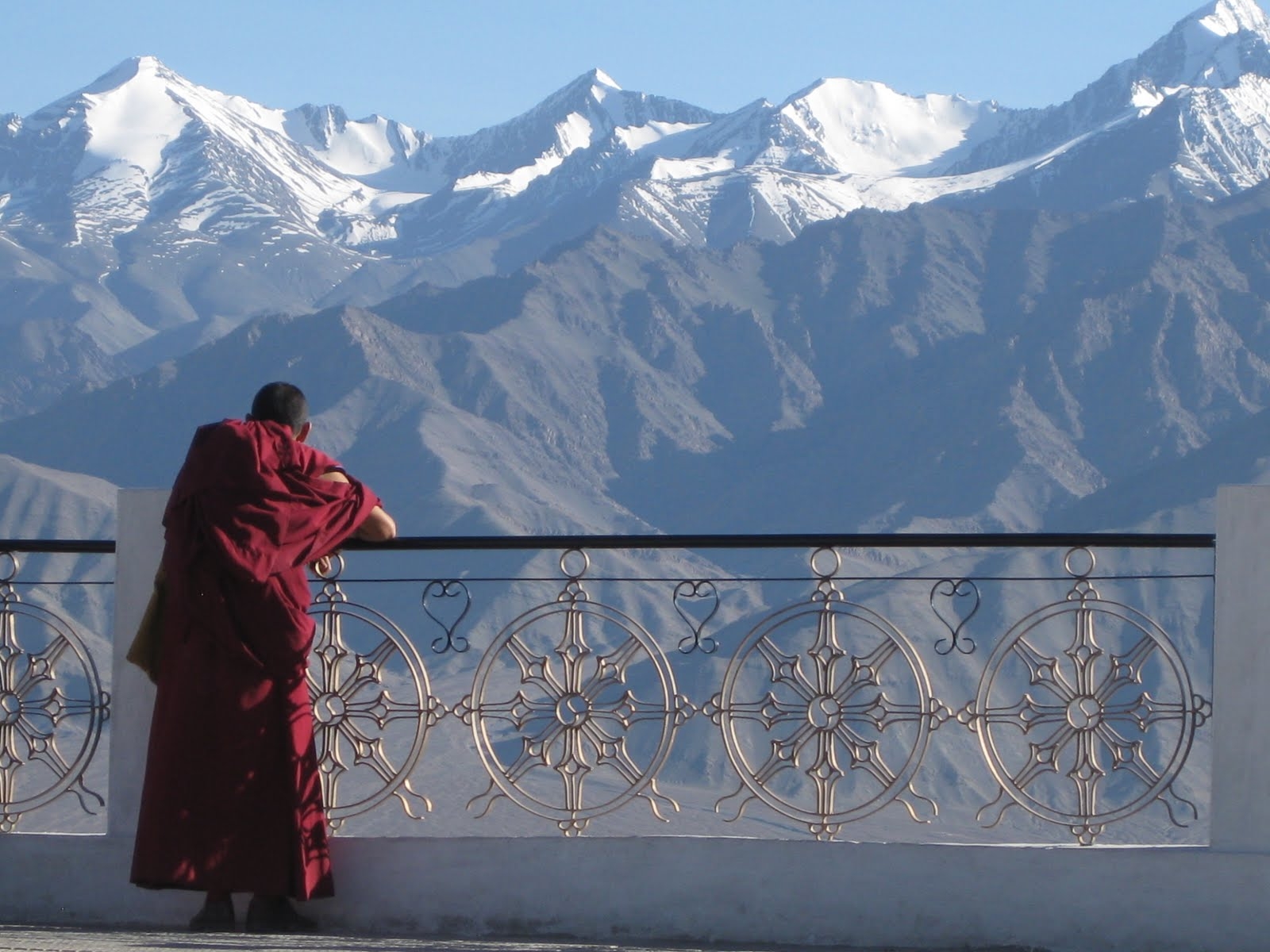 Northern India
The Northern India region consists of three states of Himachal Pradesh, Jammu and Kashmir and Uttarakhand.
Northern India is also known as the Himalayan region, and contains some of India's most visited hill-stations and places of religious importance.

HIMACHAL PRADESH STATE

Himachal Pradesh literally means 'In the lap of Himalayas' and is situated in the western Himalayas, bordered on the east by Tibet Autonomous Region. It is a mountainous state crowned with lush valleys, beautiful snow-capped mountains, glaciers, rivers and lakes, temples and villages. The major recreational activities in the region include trekking, mountain climbing, paragliding, white river rafting, boating, fishing and skiing.

Himachal Pradesh also has a rich heritage o handicrafts. These include woollen and pashmina shawls, carpets, silver and metal ware, "chappals" (slippers), grass shoes, Kangra and Gompa style paintings, wood work, horse-hair bangles, wooden and metal utensils and various other household items.

The cuisine of Himachal Pradesh is influenced by both Punjabi and Tibetan styles of cooking. Some of the specialities of Himachal include Roti (flatbread), Sidu (sweet cooked with wheat flour and savoured with ghee or butter) and Patande (pancake). Meat here is generally cooked with whole spices like cardamom, cinnamon, cloves, red chillies and coriander leaves.

JAMMU AND KASHMIR STATE

The state of Jammu and Kashmir is bordered by China in the north and east, and Pakistan in the west and northwest. Jammu and Kashmir consists of three regions: Jammu, the Kashmir Valley and Ladakh. It is known around the world for its beautiful mountainous landscape and the numerous shrines which attract thousands of Hindu pilgrims every year. Also famous is the Buddhist culture in Ladakh, also known as Little Tibet.

Kashmir has been noted for its fine arts for centuries, including poetry and handicrafts. The Dumhal and Rouff are famous dance forms in the Kashmir Valley. Shikaras, traditional small wooden boats, and houseboats are a common feature in lakes and rivers across the Valley.

Ladakh is well-known for its unique Indo-Tibetan culture. Chanting in Sanskrit and Tibetan language forms an integral part of Ladakh's Buddhist lifestyle. Annual masked dance festivals, weaving and archery, form an important part of traditional life in Ladakh. Ladakhi food has much in common with Tibetan food, the most prominent foods being thukpa (noodle soup) and tsampa or ngampe (roasted barley flour). Other specialties of the state are kawa (green tea with spices and almond), rogan josh (lamb cooked in spicy red gravy), yakhni (lamb, usually shanks cooked in curd based gravy), rista (Pounded lamb meatballs in spicy red gravy), lyodur tschaman (cottage cheese cooked in creamy turmeric based gravy), etc.

UTTARAKHAND STATE

Uttarakhand is often referred to as Devbhumi which literally translates to Land of the Gods. This is due to the many Hindu temples and pilgrimage places found throughout the length and breadth of the state. It borders the Tibet Autonomous Region in the north and Nepal in the east. Most of the northern part of the state is covered by high Himalayan peaks and glaciers. Two rivers, which are highly revered in Hinduism, originate in the region - the Ganga at Gangotri and the Yamuna at Yamunotri.

Uttarakhand's diverse ethnicities have created a rich literary, music and dance tradition in the state. The dances of the region are connected to life and human existence, for e.g. Langvir Nritya, Barada Nati, Hurka Baul. Popular types of folk songs include Mangal, Basanti and Khuded. Among the prominent local crafts are wood carving, Pahari and Kangra painting, Kumaoni and Garhwali art, handicrafted gold jewellery, basketry from Garhwal, woollen shawls, scarves, and rugs.

A distinctive characteristic of Uttarakhand's cuisine is the sparing use of tomatoes, milk, and milk based products. Bal Mithai is a popular fudge-like sweet. Other popular dishes include Dubuk, Chains, Kap, Chutkani, Sei, and Gulgula.