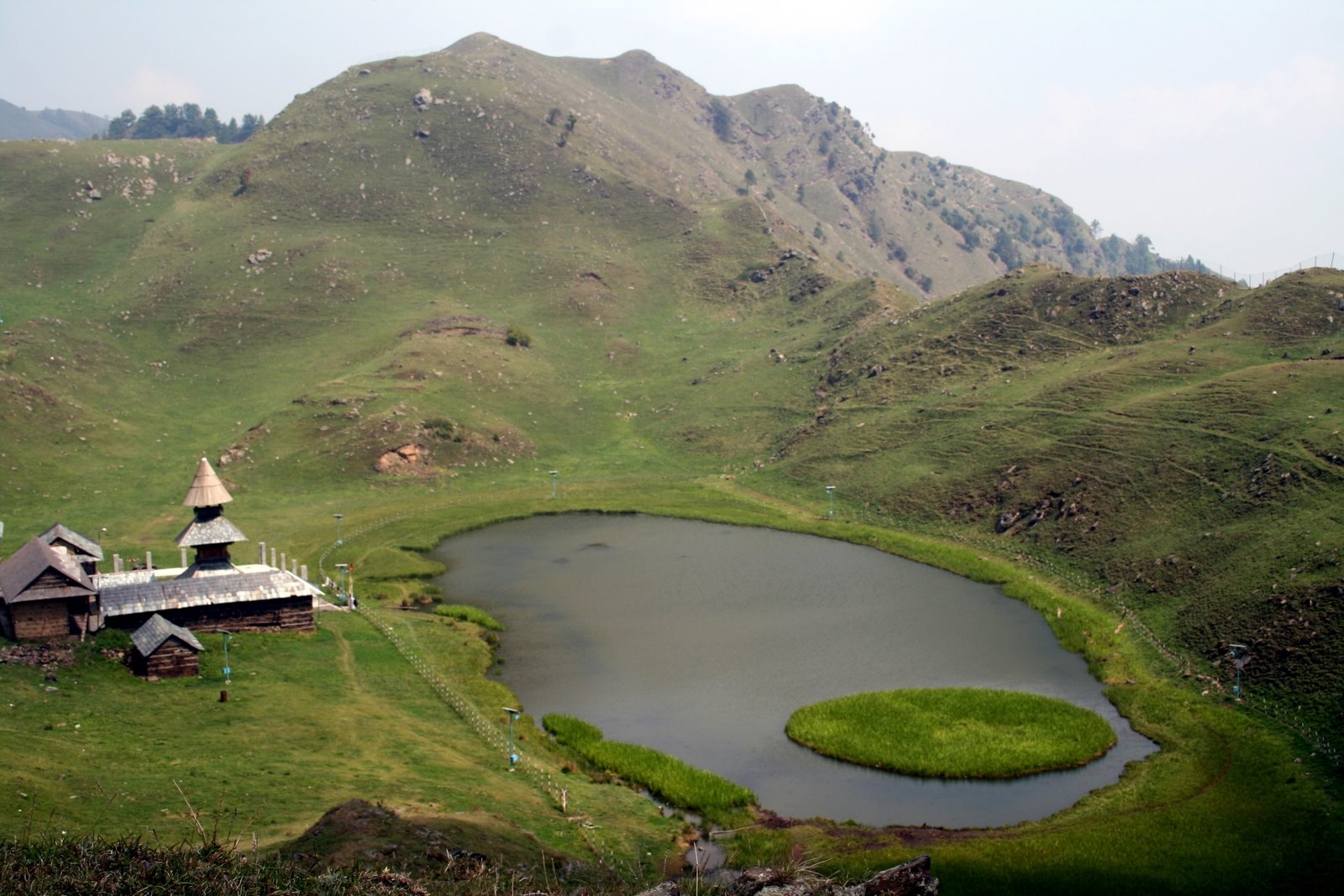 Himachal Pradesh
Himachal Pradesh is a state in North India. The state's capital is Shimla. The region shares an international border with Tibet Autonomous Region in the east. Permits are required for some Tibetan-border-area treks and traveling between the Spiti and Kinnaur Valleys.
Himachal Pradesh is a mountainous state. The state's name literally translates In the lap of Himalayas. The region is known for abundant natural beauty,mountainous landscape, rich flora, colonial British-era hill stations, Buddhist Monasteries, historic toy trains, etc.
Major tourist and religious destinations include Bahadurpur Fort, Bhakra Dam, Naina Devi Temple, Manimahesh, Bhuri Singh Museum, Bharmaur, Khajjiar, Prashar Lake, Rewalsar, Chotti Kashi Mandi, Jogindernagar Valley, Dalhousie, Sujanpur Tira, Dharamshala, Palampur, Masroor Rock Temple, Kangra Fort, Kinnaur, Manikaran, Manali, Rohtang Pass, Spiti, Shimla, Kasauli, Gobind Sagar Lake, etc.

Himachal Pradesh is known for its adventure activities which include paragliding in Bir-billing and Solang Valley, rafting in Kullu, ice skating in Shimla, Boating in Bilaspur and various other activities like trekking, horse riding, skiing, fishing etc.
The regionl has a rich heritage of handicrafts. These include woolen and pashmina shawls, carpets, silver and metal ware, embroidered chappals, grass shoes, Kangra and Gompa style paintings, wood work, horse-hair bangles, wooden and metal utensils and various other house hold items.
Major festivals and fairs in Himachal Pradesh include: Losar - Tibetan New Year, celebrated with processions, music and dancing, and masked performances by monks in Tibetan Buddhist monasteries; Ladarcha Fair - an ancient trade fair celebrated in Spiti, with Buddhist dances, mountain sports and bustling rural markets; Phulech Festival in Kinnaur; Dussehra celebrations with a huge parade led by the chariot of Raghunath (Rama); International Himalayan Festival celebrating the Dalai Lama's Nobel Peace Prize, promoting peace and cultural understanding with Buddhist dances and music, etc.
Local music and dance reflect the cultural identity of the state. Hindi is both the official language and Hinduism is the main religion in Himachal Pradesh.
Some of the specialties of the Himachali cuisine include Madrah, Maahni, Batt, Mitha Saloona, Bhujju, Saag, Palda, Redhu, Chouck, Bhagjery, Jhoul, Siddu/Batooru, Beduan, Chutney, Khatti Dal, etc.
There are two major national parks and sanctuaries in the region: the Great Himalayan National Park in Kullu district and the Pin Valley National Park. After the winter season, the hillsides and orchards bloom with wild flowers, while gladiolas, carnations, marigolds, roses, chrysanthemums, tulips and lilies. Himachal Pradesh has around 1200 bird and 359 animal species, including the state animal, snow leopard, ghoral, musk deer, Western Tragopan, etc.
The average temperature in the summers is about 32 °C (90 °F). Winter lasts from late November till mid March with snowfall in alpine tracts. The best weather statewide are May to mid July and mid-September to early November.