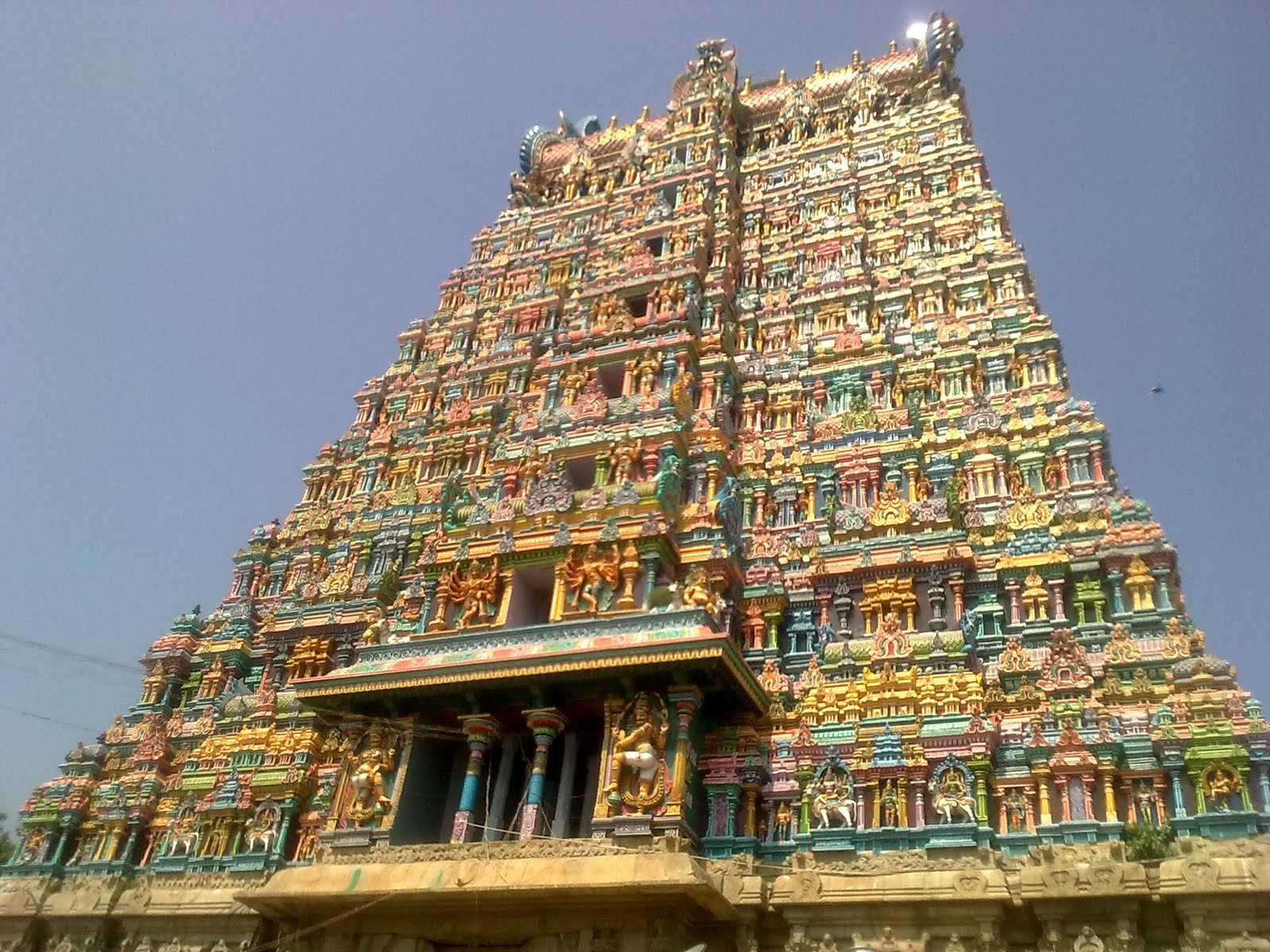 Southern India

This region contains of the states of - Andhra Pradesh, Karnataka, Kerala, Tamil Nadu, Telangana and the Union Territories of Lakshadweep, Puducherry, Andaman and Nicobar.

South India region is bounded by the Arabian Sea in the west, the Indian Ocean in the south and the Bay of Bengal in the east.

MAJOR TOURIST SITES

South India is a popular tourist destination known for its pristine beaches, lakes, waterfalls, National Parks, Project Tiger Reserves, Wildlife Sanctuaries, Ecosystems, Kerala's backwaters, hill stations and large coffee estates.

UNESCO World Heritage sites

The region has eight UNESCO World Heritage sites: the Nilgiri Mountain Railway in Tamil Nadu, the Great Living Chola Temples in Tamil Nadu (Brihadisvara Temple at Thanjavur, the Temple of Gangaikondacholisvaram and the Airavatesvara Temple at Darasuram), the Group of Monuments at Mahabalipuram in Tamil Nadu and the Western Ghats at Nilgiri, Karnataka and Kerala.

CULTURE AND CUISINE

South Indian culture is influenced by Dravidian culture. It is expressed through its dance, clothing, cuisine, festivals, handicrafts, temple architecture and sculpture.

South Indian women traditionally wear saree while men wear either a white pancha (a piece of 4.5 metres (15ft) long unstitched cloth, wrapped around the waist and the legs resembling a long skirt) or a colourful lungi (traditional garment worn around the waist) with typical batik patterns.

South India is known worldwide for its mouthwatering cuisine. The specialties of the region include Dosa (a fermented crepe made from rice batter and black lentils), Idli (a savoury cake made from rice), Uttapam (a thick pancake with toppings cooked right into the batter), Pongal (a sweet rice dish), Sambhar (lentil based vegetable stew), Vadai (savoury doughnut). Seafood is popular in coastal areas.

The region has century's old culture known for the Carnatic Music, Kathakali performances, Theyyam ritualistic art form, Malayalam and Tamil films, Bidri and Dokra metal crafts, etc.

Southern India experiences tropical climate with monsoons playing a major part. Monsoon rains fall from about June to October.

ANDHRA PRADESH STATE

The state of Andhra Pradesh is known for its rich cultural heritage, ancient Dravidian architecture, Buddhist sites and Islamic monuments. It is home to many pilgrimage destinations. The state's capital Hyderabad also known as the Pearl City is renowned for historical masterpieces and culinary traditions. The cities specialty -Hyderabadi Haleem (pounded, spiced wheat with goat or mutton) has been patented so that it can't be served unless it meets strict quality standards.

KARNATAKA STATE

Karnataka is known worldwide for Yoga and Ayurvedic health centres, eco-tourism, historical and archeological sites and Carnatic Music. The state's capital Bengaluru also called the Silicon Valley of India with its cosmopolitan and trendy character, multicultural environment and moderate temperature all through the year is one of the most popular destinations in India.

KERALA STATE

Kerala state is best known for its backwaters and Kettuvallam (houseboats) rides. The main attractions of the state are the annual Snake Boat Race, the colorful Kathakali performace, the ancient tradition of martial art Kalarippayat and 10 000 different festivals celebrated every year.

TAMIL NADU STATE

Tamil Nadu is famous for its Dravidian architecture, centuries old Hindu temples, medical tourism, verdant valleys and scenic hill stations.

TELANGANA STATE

Telangana is a new state formatted on June 2014 after it was separated from Andhra Pradesh. The state shares joint capital Hyderabad.

LAKSHADWEEP AND ANDAMAN AND NICOBAR

The Union Territories of Lakshadweep and Andaman and Nicobar are group of islands known for its pristine sandy beaches, clear waters, coral reefs, rich marine life, many scuba diving and snorkeling opportunities. The islands are popular honeymoon destination.

PUDUCHERRY

Puducherry is a small Union Territory and a former French colony known for its mustard yellow architecture and French charm. Puduchery is renowned worldwide for hosting International Yoga Festival attracting Yoga masters from all over India and abroad.