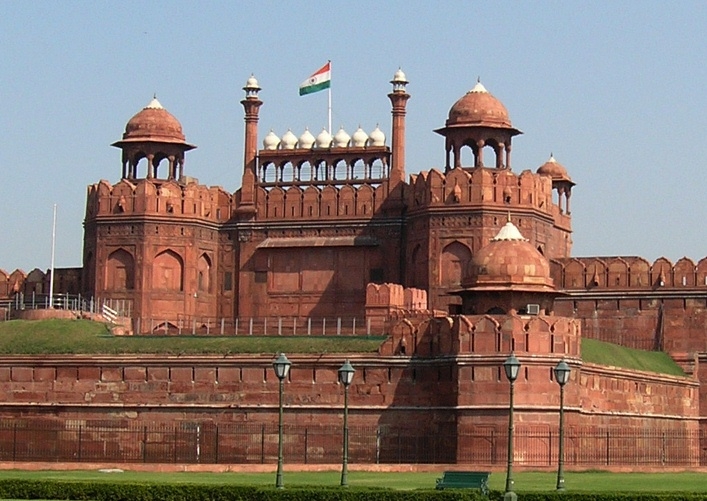 North-Central India
The region, known as the Plains consists of seven states - Punjab, Haryana, Bihar, Madhya Pradesh, Uttar Pradesh, Union Territory and India's capital New Delhi and Union Territory of Chandigarh.
The major tourist destinations include - Agra, Amritsar, Bodh Gaya, Chandigarh, Delhi, Gwalior, Lucknow, Varanasi, etc.
UNESCO World Heritage sites
The region is home to thirteen UNESCO World Heritage sites: the Taj Mahal in Agra, Agra Fort, Fatehpur Sikri, Mahabodhi Temple Complex at Bodh Gaya, Khajuraho Group of Monuments in Khajuraho, Bhimbetka rock shelters, Buddhist Monuments at Sanchi, Red Fort in Delhi, Qutub Minar and its Monuments in Delhi, Humayun's Tomb in Delhi, Nanda Devi and Valley of Flowers National Park and Great Himalayan National Park.
BIHAR STATE
The state of Bihar is known as the birth place of Buddhism in India and is home to ancient universities like Nalanda. It is believed that it was in Gaya under the tree that Buddha attained enlightenment and is said to have delivered lectures near the mango grove in Nalanda.
Bihar is the amalgamation of religion, spirituality, history and education which makes the state one of its kind. While every city of Bihar has something to offer some of the major attractions are Bodh Gaya, Rajgir, Patna, Vaishali, Pawapuri and Nalanda.
HARYANA STATE
Haryana state was home to some prominent sites of the Indus Valley and Vedic Civilizations. Several decisive battles were fought in this area, which shaped much of the Indian history.
Haryana has a rich cultural heritage that goes back to the Vedic times. It is said that this was the place there the saint Veda Vyasa wrote the famous epic the Mahabharata.
The state's capital is Chandigarh which is also the capital of Punjab state.
Amongst the popular tourist places are: Ambala, Chandigarh, Gurgaon, Kurukshetra, Panipat, Pinjore, etc.
MADHYA PRADESH STATE
Madhya Pradesh is also known as the Heart of India due to its geographical location. The state is home to eleven National Parks and a number of natural preserves.
The population of Madhya Pradesh consists of numerous ethnic groups and tribes like Bhill, Gonds, Chamar, Kalal, Rajpurohit, Khols, etc.
Then it comes to architectural wonders, the state is known for Khajuraho Erotic Temples, the hilltop fort of Gwalior, the medieval charm of Orchha, the Buddhist Stupas at Sanchi, etc.
PUNJAB STATE
Punjab, the Land of Five Rivers, is one of India's most prosperous states. It is bounded on the west by Pakistan. It is home to Bhangra music, the Sikh religion, the Golden Temple, and Wagah border. Punjab culture is famous through its music, dance forms, cuisine and wedding traditions. Punjabi film industry is widely popular abroad.
UTTAR PRADESH STATE
Uttar Pradesh is known worldwide for the "the epitome of love" Taj Mahal - an ivory-white marble mausoleum located in the historical city of Agra, just 230 km away from Delhi.
The state is also a popular destination for religious tourism with Varanasi, called the Religious Capital of India attracting thousand of pilgrims every year.