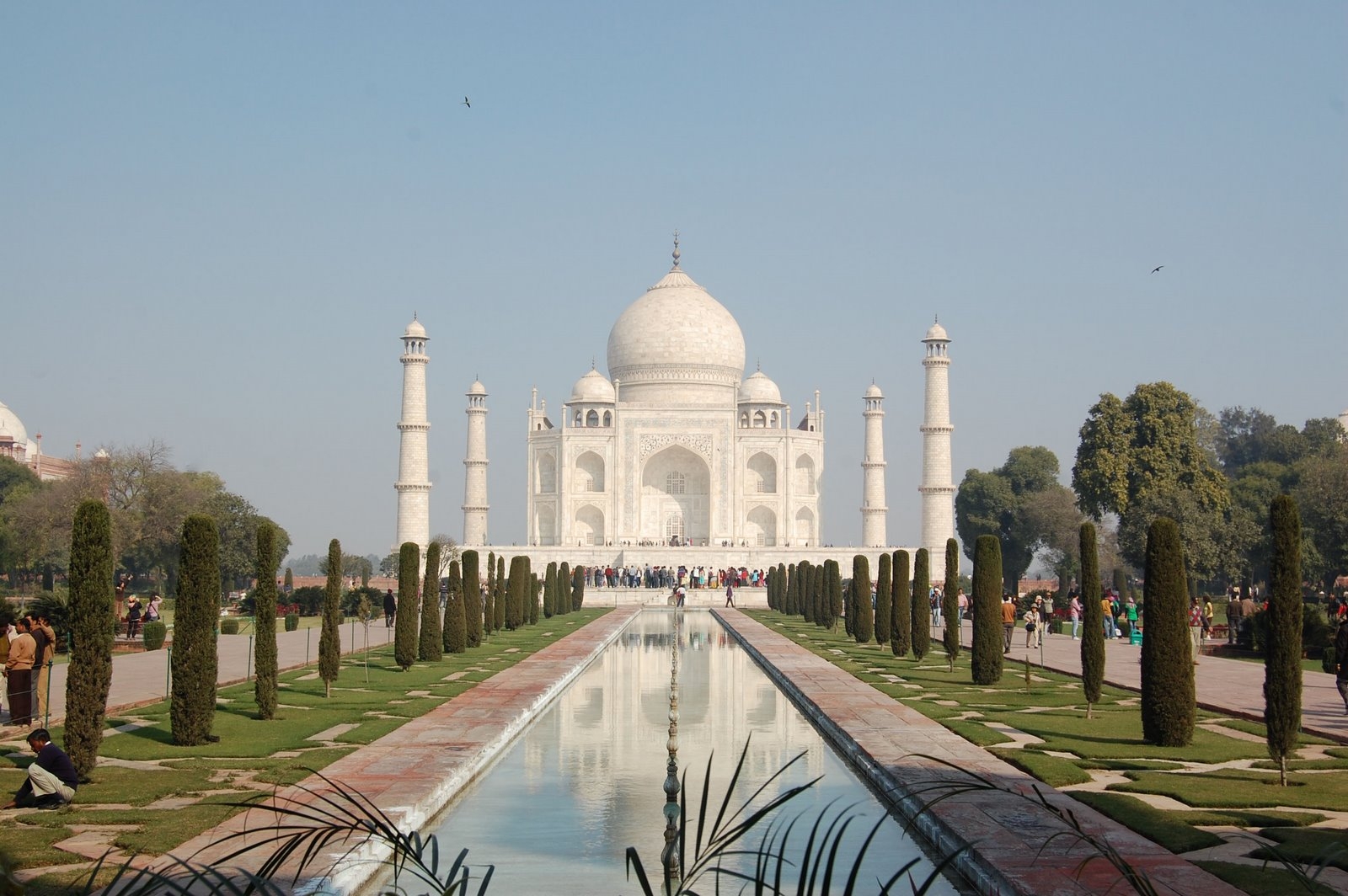 Uttar Pradesh
Uttar Pradesh is a state in North-central India. The capital city of the state is Lucknow - a cultural and artistic hub of the region.
With over 200 million inhabitants, it is the most populous state in the country, bordering with Nepal in the north.
The state is rich with varied topography, vibrant culture, festivals, monuments, ancient places of worship, and viharas. There are three UNESCO World Heritage sites: Taj Mahal, Agra Fort and Fatehpur Sikri, all located in Agra and its vicinities.
Uttar Pradesh has several historical, natural, and religious tourist destinations, such as Varanasi, Piprahwa, Kaushambi, Kanpur, Ballia, Shravasti, Kushinagar, Lucknow, Jhansi, Allahabad, Budaun, Meerut and Mathura, Jaunpur.
Uttar Pradesh is a popular destination for religious tourism with Varanasi, called the Religious Capital of India, Kumbha Mela gathering every 12 years in Allahabad, Sarnath and Kushinagar where Gautama Buddha gave his first sermon after his enlightenment and died at Kushinagar. The Pillars of Ashoka is an important archaeological site at Sarnath.
The region has a rich folk heritage. It is also the origin of two epics, 'Ramayana' and 'Mahabharata' and the classical dance form of Kathak.
The cuisine of the region is known throughout the country. The popular snacks of chaat (Indian crackers/biscuits with spicy sauce/curd), samosa (fried or baked pastry with savory filling), and pakora (a fried snack), all originate from Uttar Pradesh. Well known dishes include kebabs, dum biryani (a mixed rice dish) and various mutton dishes. Some of the popular desserts in the region include Sheer Qorma (vermicelli pudding with dates), Ghevar, Gulab jamun (a milk-solids based dessert), Kheer (rice pudding), and Ras malai (balls of paneer soaked in sweetened cream).
Major fairs and festivals in Uttar Pradesh include: Magh Mela - a huge annual religious fair, Holi is celebrated with particular fervour around Mathura and Vrindavan, Purnima celebrating the birth, enlightenment and death of Buddha, Sarnath when Buddhists from many countries take part in a procession and a fair is held, Janmastami - Krishna's birthday, when temples are swathed in decorations and musical dramas about Krishna are performed, Ram Lila when the epic saga of Rama's marriage to Sita and his battle against the demon king Ravana is performed mainly by Brahmin youths aided by masks, music, dancing and giant figures, Eid al-Fitr – celebrations at mosque at Fatehpur Sikri for the end-of-Ramadan celebrations.

Hindi and Urdu are the official languages of Uttar Pradesh.
The two major rivers of the state are the Ganga and Yamuna that join at Allahabad. The State has Dudhwa National Park and Series of bird and wildlife sanctuaries that are home to a variety of species and extensive avifauna. Animals that can be found in Uttar Pradesh include Tigers, Leopards, wild Bears, sloth Bears, Chital, Sambhars, Jackals, Porcupines, jungle cats, etc.
Uttar Pradesh has a humid subtropical climate with hot summers with temperature around 50 °C (122 °F), and cold winters 0 °C (32°F). Monsoon season is between June and September.