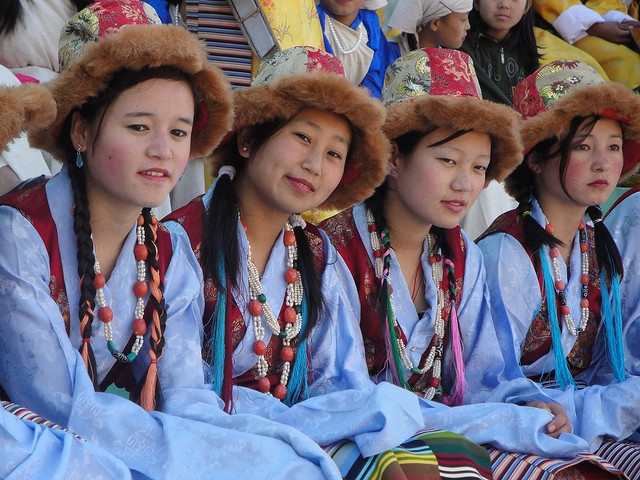 Sikkim
Sikkim is a state in Eastern India located in the Himalayan Mountains. The state is bordered by Nepal to the west, China's Tibet Autonomous Region to the north and east, and Bhutan to the east. Sikkim is the least populous state in India and the second-smallest state after Goa in the country.

Sikkim's capital and largest city is Gangtok. The region is known for Tibetan-style Buddhist monasteries (gompas) and the biggest attraction of the state Khangchendzonga mountain.
Major tourist places in the state include: The Rumtek Monastery, Enchey Monastery, Do-Drul Chorten, Jawaharlal Nehru Botanical Garden, Yuksom, Tsomgo Lake, Nathula Pass, Pelling, Sikkim Research Institute of Tibetology, etc.

Almost the entire state is hilly, with an elevation ranging from 280 metres (920 ft) to 8,586 metres (28,169 ft). Kangchenjunga, the world's third-highest peak, is located on Sikkim's border with Nepal. The state has 28 mountain peaks, more than 80 glaciers, 227 high-altitude lakes (including the Tsongmo, Gurudongmar and Khecheopalri Lakes), five major hot springs, and more than 100 rivers and streams. Eight mountain passes connect the state to Tibet, Bhutan and Nepal. Sikkim's hot springs are renowned for their medicinal and therapeutic values.

Sikkim is home to around 5,000 species of flowering plants, 515 rare orchids. The fauna of Sikkim include the snow leopard, musk deer, Himalayan tahr, red panda, Himalayan marmot, Himalayan serow, etc.

Sikkim has 11 official languages. The predominant religions are Hinduism and Vajrayana Buddhism. The majority of Sikkim's residents are of Nepali ethnic origin.

Sikkimese cuisine is coming from Nepal and North-East India. Traditional Sikkimese foods include sisnoo/sochhya (nettle soup), ningro (fried fiddlehead ferns), Tibetan-style churpi (dried yak cheese) and the Nepali speciality gundruk ko jhol (fermented mustard-leaf soup). Momos – steamed dumplings filled with vegetables, buffalo meat or pork and served with soup – are a popular snack. Sikkim's popular beverage's include tongba (an alcoholic millet beer), chhang (beer) which is sipped through a bamboo straw and the wooden container tongba, topped up periodically with boiling water to let the brew gain strength.
Sikkim is known for its monastic chaam masked dances. The dances feature masked monks acting out Buddhist parables, representing the victory of good over evil, with a supporting crew of clowns, demons and dancing snow-lions.
Major state's festivals include Losar known for Sikkim's biggest chaam (monastic masked dances), Bumchu, Saga Dawa - religious ceremonies and parades that commemorate Buddha's birth, enlightenment and death, Pang Lhabsol where prayers and religious dances are performed in honour of Sikkim's guardian deity Khangchendzonga and Losoong - Sikkimese New Year.

The state has five seasons: winter, summer, spring, autumn, and a monsoon season between June and September. The climate ranges from subtropical to high alpine. The average annual temperature for most of Sikkim is around 18 °C (64 °F).