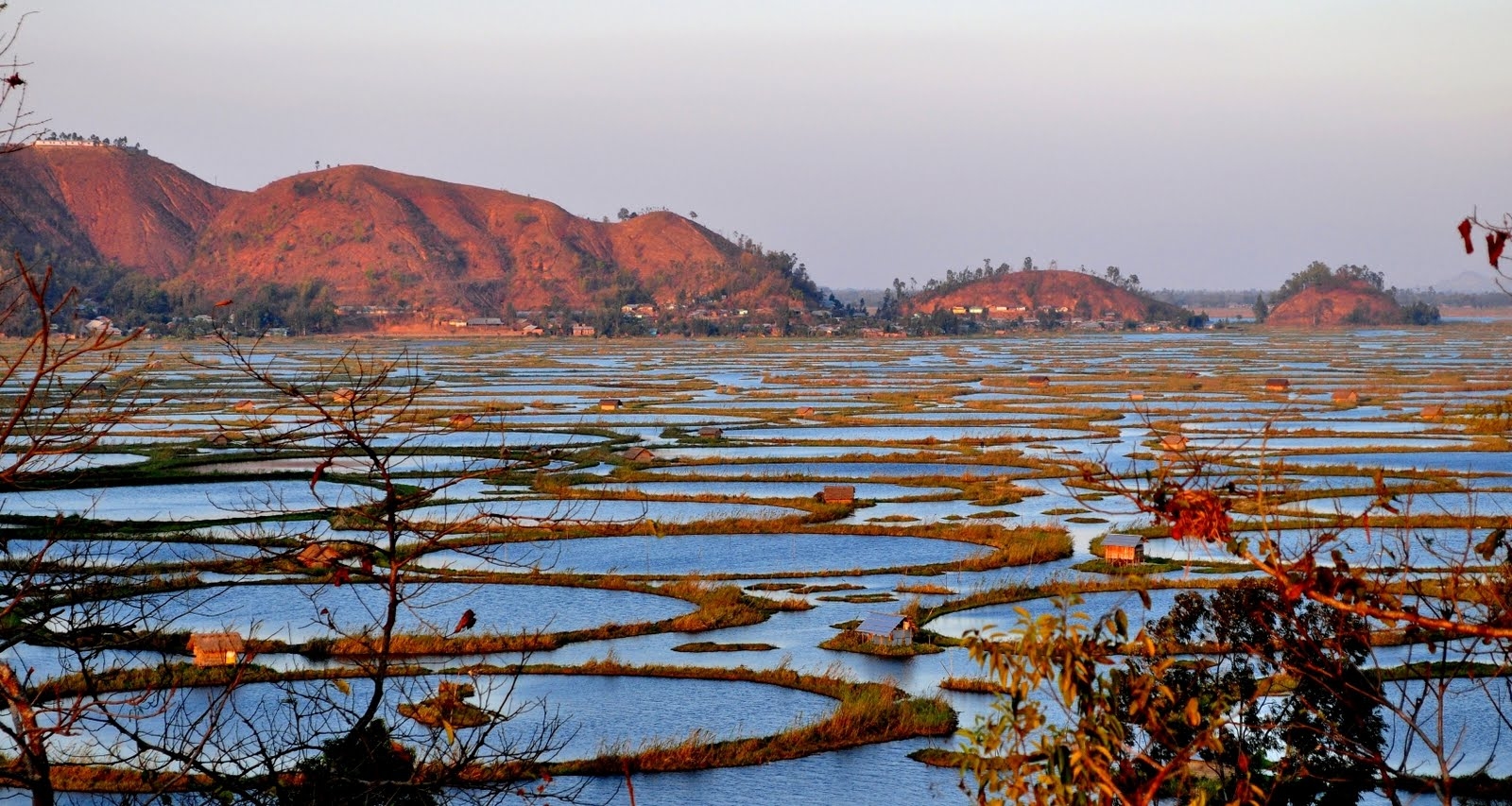 Manipur
Manipur is one of the seven states of North-Eastern India known as Seven Sister States. The capital city is Imphal. The state shares international border with Burma in the east as well as in the south. Permits are needed for traveling in the region.
Manipuris are famed for traditional dances, spicy multi-dish thalis (plates) and is credited with introducing Polo game to Europe. Manipur's forested hills provide cover for rare birds.
Major tourist sites in the state include: Ima Bazaar in Imphal, Loktak Lake, the Ancient Village Andro in close proximities to Imphal, Hiyang Tanaba Boat Race near Imphal, etc.
Manipur has been at the crossroads of Asian economic and cultural exchange for more than 2,500 years. The Kingdom of Manipur was one of the princely states of British India. It has also witnessed many wars, including fighting during World War II.
The Manipuri have a rich culture. Theatre has been part of varied festivals. Shumang Lila and Phampak Lila are popular stage dramas, while Ras Lila is a classical form of Manipuri dance based and inspired by the theme of Lord Krishna.
Manipur is known for varied sports and games including Mukna - a popular form of wrestling, Mukna Kangjei - a game combining the arts of wrestling and Kangjei (Cane Stick) to play the ball made of seasoned bamboo roots, Yubi lakpi - a traditional full contact game played using a coconut, which has some notable similarities to rugby, Hiyang tannaba - a traditional boat rowing race. Indigenous indoor games include an ancient game Kang played between two women teams.
The various festivals of Manipur are Lui-ngai-ni Ningol Chakouba, Yaoshang, Ramzan Id, Kut, Gan-ngai, Chumpha, Cheiraoba, Kang and Heikru Hidongba. Most of these festivals are usually celebrated on the basis of lunar calendar.
Manipuri cuisine is known for spicy foods, red chilli, rice, leafy vegetables, bamboo shoots and fermented dry fish, locally known as ngari. Popular dishes include: kangsoi (a soup of potatoes, tomatoes, dried fish and other vegetables), paaknam (sort of a pancake prepared with a mixture of pea flour), alu kangmet (boiled potato mashed with fried red chilli), chagem pomba (made with fermented soya, mustard leaves, roasted or smoked fish and other herbs), etc.

Manipur is a tribal society with Meetei ethnic group being the dominant tribe. Other big ethnic groups include Nagas, Kuki, Hmar, Pangal, Gorkhali and Bishnupriya. The official languages are Manipuri (Meeteilon) and English. About 46% of Manipuri people are Hindus the rest are Christians and Muslims. Folk religions are practiced by about 10% of the state's people.
Manipur has generally amiable climate, though the winters can be a little chilly. The maximum temperature in the summers is about 32°C (89,6 °F) and below zero (32 °F) during winters. Monsoon season is between May and mid-October.