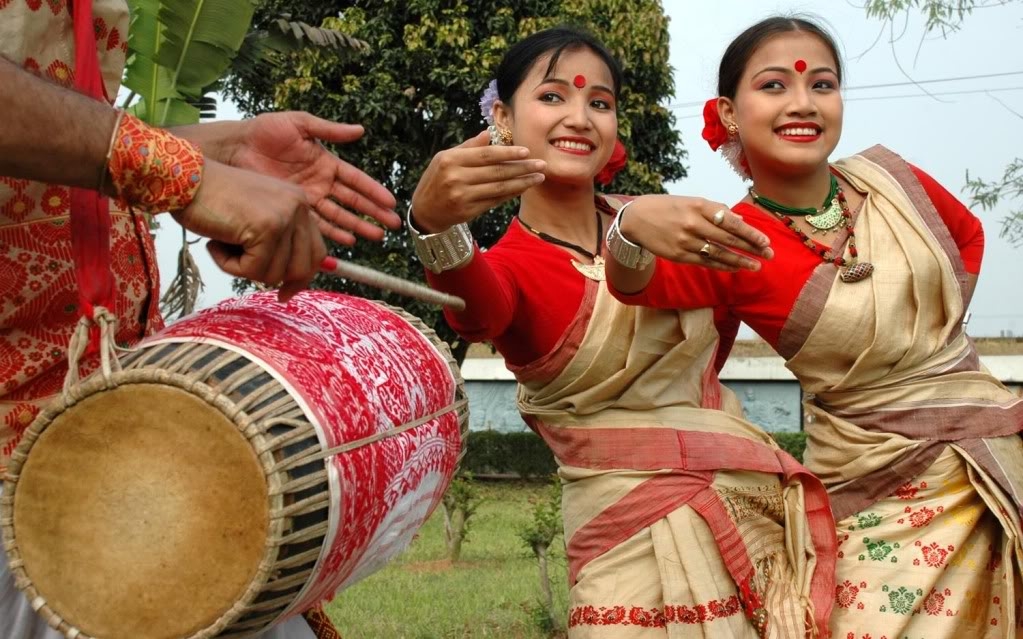 Assam
Assam is a state in North-Eastern India. The capital city is Dispur while the largest city is Guwahati.
Assam is one of the seven states of the region known as Seven Sister States. Situated south of the Eastern Himalayas, Assam shares its international border with Bhutan, Burma and Bangladesh.

The region is widely known for Assam tea, Assam silk, one-horned Indian rhinoceros, the Brahmaputra River, flowing down form Tibet, two UNESCO World Heritage sites: Kaziranga National Park and Manas National Park.
Major tourist sites in the state include: historical places such as Rang Ghar, Talatal Ghar and Kareng Ghar at Sivasagar, Agnigarh of Tezpur, the largest riverine island in the world - Majuli, cultural places including, the weaving village of Sualkuchi and temple of Kamakhya at Guwahati, etc.
The national parks and wildlife sanctuaries provide habitats for several endangered species, including one-horned rhinoceros, Asian elephant and pygmy hog.

Assam has a rich tradition of performing arts. Ankia Naat is a traditional dance-drama, Bihu is a popular traditional dance. Masks of gods, goddesses, demons and animals are used in large numbers during performances.
Assamese cuisine is less spicy than any other Indian dishes. The region's staple diet is rice which is prepared in many different ways: cheera (flattened rice), muri (puffed rice), akhoi (parched paddy grain), pithguri (pound rice), sandoh guri (fried, pound rice), komal saul, etc. Baked or steamed fish wrapped in plaintain leaves with white mustard paste is a popular delicacy called patot diya.
Assam has a rich tradition of crafts. Cane and bamboo craft, bell metal and brass craft, silk and cotton weaving, toy and mask making, pottery and terracotta work, wood craft, jewellery making are popular crafts of the region.

Assam has many ethnic groups, 23 scheduled tribes and forty-five languages spoken by different communities with Assamese and Bodo recognised as official languages. The Bodos, Mishing, Miri are the major tribes in the region with Hindu and Islam being the dominant religions.
Assam has a tropical monsoon rainforest climate, with heavy rainfall and high humidity. The maximum temperature in the summers is around 38 °C (100,4 °F), and the minimum temperature in the winters is around 6 °C (42,8 °F).